A very interesting activity to hug every employee.
As you know, most Chinese people are very introverted and are reluctant to have physical contact with others, especially between bosses and employees.
Fortunately, our company is like a big family, full of joy and trust. We warmly open our arms and hug our general manager.
Because of a small action, I feel that today is particularly meaningful. A beautiful day begins with a hug!
So many beautiful smiles !
Fortunately, our colleague Tony recorded this beautiful moment while we were together, and our beautiful Jennifer gathered these pictures together.
Happiness is to share. I hope our photos can bring you happiness.
Finally, don't forget to insert advertisements. If you need beautiful natural stones and warmly ledger  stones, please contact us at any time.
A group of warm people, the service will exceed your expectations!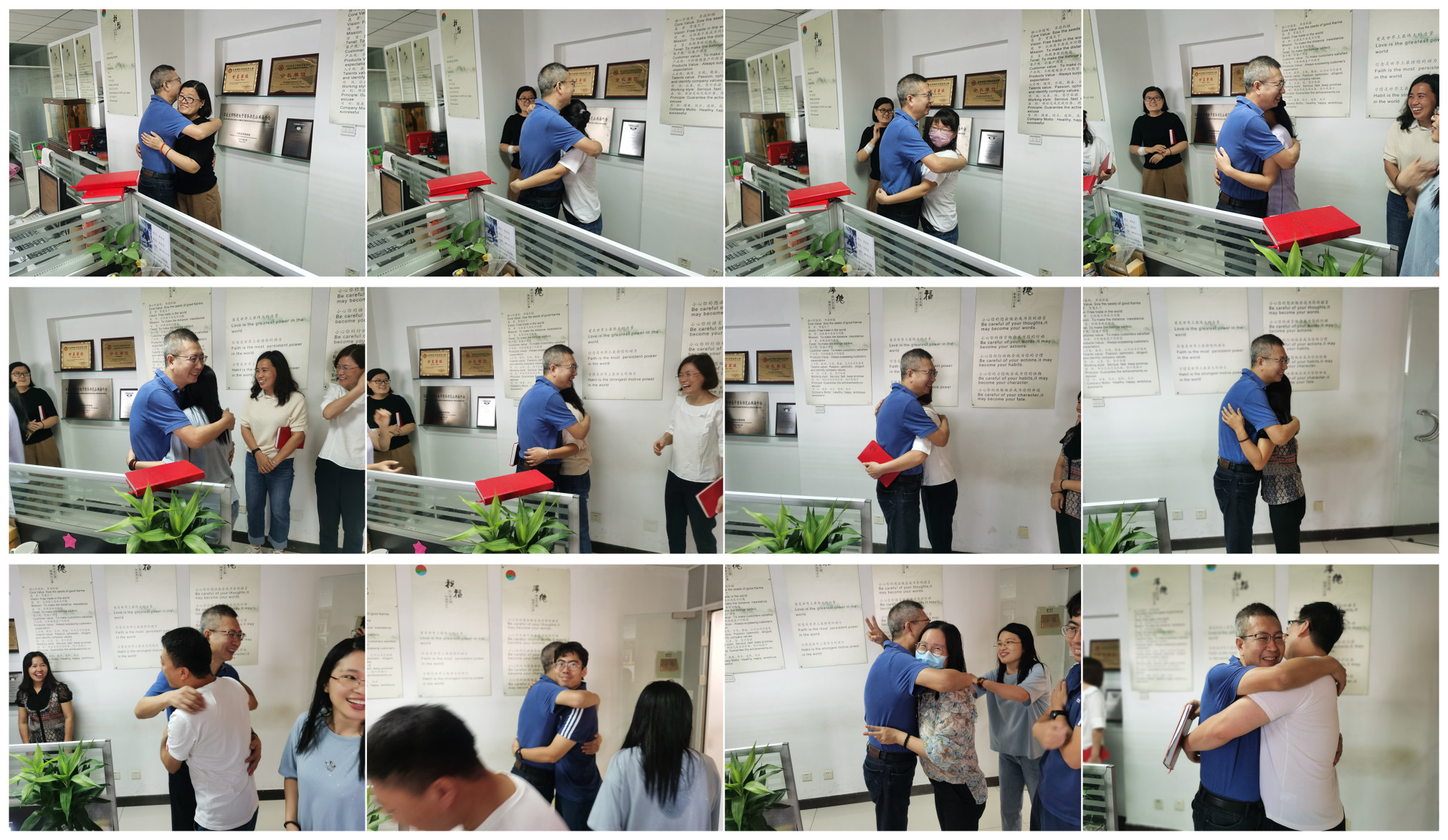 ---
Post time: Sep-26-2021